Meaning is basis of events, existence, emotion, thought, and identity. And "meaning" dominates us.
At first, meaning is "nothing". But as we grow up, by interpreting and finding meaning in our own way, we give "meaning" and accept it.
You have right to interpret, accept, and choose the degree of the "meaning". It is obvious that the "meaning" changes what you feel, who you are and what you should do.
We are fluid beings, and "meaning" changes with flow and creates other "meaning". Whether or not the "meaning" is positive or negative, right or wrong or the degree is not important. The contents of the meaning you have choosen are the most importance.
That "meaning" will guide you and eventually transform into a personality. It creates you, the world and other "meaning".
*Meaning can also be defined as value or sense.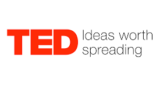 10 reasons why I recommend to learn English through TED talk
I who have watched Ted talk over 200 videos introduce 10 reasons why I recommend to learn English by TED.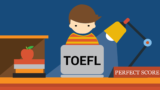 TOEFL 110 + strategy by a multi-lingualist
Do you have troubles what to use to study TOEFL? This article is based on advice from over 30 sites, YouTube and official TOEFL sites and on my experience as a multilingual in learning.
Thumbnail – https://apod.nasa.gov/