Above is the original text which is translated!
Hey guys!
I'm Chani who is little disappointed with the Olympics extension due to the coronavirus!
Are you free because of the coronavirus? This article may be useful for those who are planning to take advantage of this opportunity to try something new, or who soon get tired of it!
I hope that those who give up immediately or who are going to try something new will see this article and be motivated to continue doing it.
This time's video is relatively short, so please watch them when you have time! And we are going to learn English from Matt Cutts (American software engineer) presentation titled "Try something new for 30 days"! 
CONTENTS
A presenter, Matt Cutts, felt he was stuck in a rut and decided to try something new for 30 days with the idea of American filmmaker Morgan Spurlock. It was about picking up the list of things he wanted to do until now and doing it for 30 days. And the result is below.
3 reasons why we have to start new thing
Habits changed
he realized that 30 days is right span to adopt some good habits (e.g., to express gratitude) and to get rid of some bad habits (e.g., to watch smartphones and TV for a long time).
Brain function received the influence
In addition, he could clearly remember what he has done the day, and by growing confidence he started to commute to work on a bicycle, and climb Mt. Kilimanjaro, the highest mountain in Africa.
Small change makes sustainability 
he learned from this challenge that small sustainable changes make him more likely to stick to them. That means if you could get through the beginning of things, you would be able to find joy in the process of doing and you would continue to do them.
And finally, he suggested to audience to try something new because the 30th would eventually pass by whatever we do.
SUMMARY
Doing something new for 30 days is a good time to adopt good habits and get rid of bad habits.
As a result of the 30 days, it brought about positive changes in the body and mind, such as improved memory, expanded range of moving around, and growing his confidence.
In the end
Although the contents was based on a personal experience that had no scientific proof or experimental results, I personally felt it was very convincing.( ゚Д゚)。
We use our energy the most when we start something new . For example, when you want to wake up early in the morning, have you ever had a experience that it was hard to get up even though you waked up in your conscious? There are many reasons why some people can get up early in the morning, but the reason is that their behavior has become a habit and their bodies have become accustomed to it.
What I want to recommend for everyone is to have a habit of pursuing to challenge (stimulus) all the time. We tend to be satisfied with the environment and circumstances and hope that the environment will continue. It certainly takes a lot of courage to break the present state of being safe. But I think it's a waste since our life is only one time. There's nothing you can't do even if you want to try. If you start with something small, the day will surely come when you feel a little joy and pleasure at the challenge!(*'▽') 
So, why don't you take this opportunity to try something new to make your life a little colorful? If you're thinking about trying to do something or thinking about challenging, please leave a comment from the bottom column!!
Then Bye bye (・・)/~~~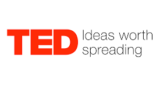 10 reasons why I recommend to learn English through TED talk
I who have watched Ted talk over 200 videos introduce 10 reasons why I recommend to learn English by TED.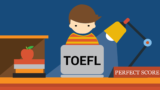 TOEFL 110 + strategy by a multi-lingualist
Do you have troubles what to use to study TOEFL? This article is based on advice from over 30 sites, YouTube and official TOEFL sites and on my experience as a multilingual in learning.
References – YouTube.com
thumbnail – YouTube.com